The End of the Appliance
There used to be SAN or NAS. Now there is PixStor. PixStor is a unified, modular architecture that treats storage, file system and network as a single workflow entity delivering guaranteed performance to a virtually unlimited number of streaming or file-sharing clients from a central location.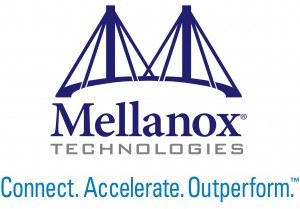 Leveraging the power of Mellanox's FDR 56Gb/s Infiniband and 56Gb/s Ethernet ConnectX®-3 Virtual Protocol Interconnect® (VPI) technology as its high speed content delivery mechanism, each standard 2-node PixStor solution can provide over 20 concurrent, uncompressed 4K DPX sequences and up to 8.5PB of usable capacity from a single, centralised asset repository. Not enough? By incrementally adding additional PixStor nodes and commodity storage technology, performance and capacity scale linearly – up to 3TB/s and 500PB of usable storage.
With a 180% performance improvement over Pixit Media's previous generation architecture without any increase in footprint, power consumption or solution complexity, PixStor offers the lowest cost per high resolution streaming client of any NAS or SAN-based solution in the industry.
Ultimately, by utilising a combined software-defined network and storage approach developed in partnership with Mellanox, we've been able to maintain our most important core value: that none of our customers should ever have to be locked-in to a proprietary storage architecture.
PixStor with Mellanox Highlights:
Unified storage and network architecture, scalable to over 3TB/s of streaming media performance
Incredibly high performance from an incredibly small footprint
Open-systems design based on commodity components eliminates proprietary storage lock-in, greatly reducing support and purchasing costs
Software-defined, adaptable network fabric that can automatically enable streaming performance where it's needed, when it's needed
Incredibly low request latency ensures suitability for all components of any media workflow
PixStor offers you scale without SCALE.
For more information and news about PixStor, please enter your email below.