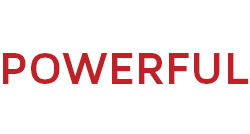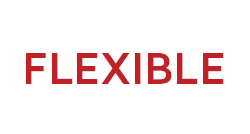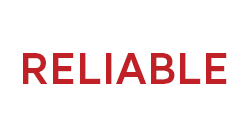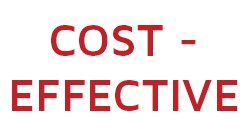 Optimises data transfer over WAN links up to line speed. 
Can be used with both PixStor solutions and existing file servers.
Provides 'always-on' data caching at remote locations, even with link failure.
Comes as standard with PixStor license, up to 90% reduction in costs vs competitive solutions. 
PixCache provides local caching of remote assets with built-in WAN Acceleration with wire-speed data streaming performance over vast geographical distances. Achieved without requiring costly proprietary acceleration hardware and software, PixCache gives you the freedom to apply and extend your workflow to wherever in the world best suits the given operation.
Organisations with geographically dispersed locations are able to share assets, collaborate on content creation and distribute assets between sites without requiring 1:1 data replication. Users at satellite offices can access the entire centrally-located remote asset repository as if the content was directly on their desktop. Frequently used data is intelligently cached using highly parallelised automated data transfer while new/changed data is automatically pushed back to the central repository.
Enabling content creators and distributors to create truly globalised namespaces, PixCache reduces WAN-acceleration costs and minimises IT infrastructure footprints across the organisation.
PIX:CACHE BENEFITS
---
Allows content creators and distributors to grow their NAS and SAN namespace globally with minimal hardware investment at satellite offices and data centres.
Enables collaboration and the distribution of work worldwide to lower cost resource pools.
Can be used for job 'overflow', allowing under-utilised offices to assist with content-related projects during peak operation.
Unlimited, built-in Wide Area Network (WAN) Acceleration provided with base PixCache offering with no additional licensing fees.
Provides secure, 'drop-box' like functionality to dedicated clients and customers, providing 'instant' access to customer data while eliminating media shipping costs.
Self-managing cache locations allow remote users to view and edit petabytes of data with only gigabytes of local data storage.
Allows caching of existing NAS filers, encouraging reuse of existing IT investment and offering a seamless migration path to Pixit Media Scale-Out Solutions.
FIND OUT MORE
---
Download the full PixCache brochure as a PDF
DOWNLOAD
FEATURES
---
Cache Functionality
Holds all 'home' metadata at remote site for fast user access.
Initiates fast transfer of data on access, without user or admin intervention
Up to 1,000 remote sites can be caches of a 'home' location
Each remote site can in turn become a home site to other caches
Remote sites are capable of caching more than one 'home'
Quota-based space management automatically drains less-frequently accessed data from the cache
Data Protection
Up to 256 Snapshots can be taken on each cache
Pre-fetching mechanisms allow remote sites to cache larger quantities of home data for site-to-site replication and DR
WAN Acceleration and Optimisation
Data transfer is parallelised at source, offering up to line-speed performance between sites.
Transfer threads and refresh periods can be tuned
Caches at remote sites remain available even in the event of link failure
NAS Acceleration and Seamless Migration
Remote and local sites can cache non Pixit Media NAS Solutions
Accelerated access to non-Pixit Media NAS offerings
Providing a seamless transfer mechanism for new PixStor installations
Interoperability
Most features offered by Pixit Media PixStor are also provided at PixCache remote sites