Pixit Media has established relationships with some of the world's leading technology companies.  This ensures that Pixit Media customers benefit from products, applications and services that are a combination of best of breed solutions, safe in the knowledge that these have been developed by industry heavyweights.
---
Aspera's unwavering mission is to create the next-generation software technologies that move the world's large data at maximum speed, regardless of file size, transfer distance and network conditions. With the unstoppable explosion of Big Data in a world where IT and networking infrastructures are more diverse and flexible than ever, Aspera focuses on supplying innovative data transfer solutions that help organizations operate and collaborate more effectively on a global scale.
---
Elemental Technologies, an Amazon Web Services (AWS) company, empowers media companies to deliver premium video experiences to consumers. Founded in 2006 and headquartered in Portland, Oregon, the company pioneered the use of software-based video processing to distribute and monetize video over the internet.
As the leader in software-defined video solutions, Elemental powers video infrastructure for top-tier media franchises worldwide and helps pay TV operators, content programmers, broadcasters and enterprise customers bring video content to any screen, anytime – all at once. Elemental solutions are deeply integrated with AWS services, giving video providers the ability to quickly, easily and economically scale workflows on-premises or in the cloud.
---
Google Cloud Platform lets you focus on what's next for your business. Google Cloud Platform frees you from the overhead of managing infrastructure, provisioning servers and configuring networks. To let innovators innovate and let coders, well, just code
---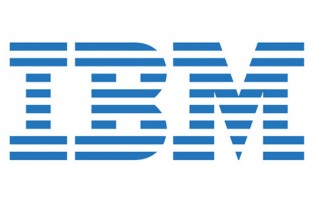 Is a global cloud platform and cognitive solutions company, which has continually evolved over the past century to remain at the forefront of technological innovation. Our capabilities in data and analytics, cloud, mobile, social and security have helped the UK evolve to become one of the world's most digitally advanced nations. This digital revolution empowers us and our clients to gather and analyse data in ways that have never been possible before—helping UK organisations unlock new insights and usher in a new era of cognitive business.
---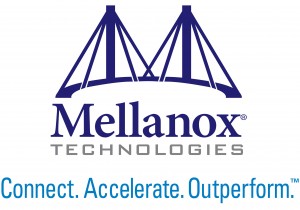 Mellanox Technologies (NASDAQ: MLNX) is a leading supplier of end-to-end InfiniBand and Ethernet interconnect solutions and services for servers and storage. Mellanox interconnect solutions increase data center efficiency by providing the highest throughput and lowest latency, delivering data faster to applications and unlocking system performance capability. Mellanox offers a choice of fast interconnect products: adapters, switches, software and silicon that accelerate application runtime and maximize business results for a wide range of markets including high performance computing, enterprise data centers, Web 2.0, cloud, storage and financial services. More information is available at www.mellanox.com.
Founded in 1999, Mellanox Technologies is headquartered in Sunnyvale, California and Yokneam, Israel.
---
Leading organizations worldwide count on NetApp for software, systems and services to manage and store their data. Customers value our teamwork, expertise and passion for helping them succeed now and into the future. To learn more visit www.netapp.com.
---
Headquartered in Redmond, Washington, Microsoft Corporation develops, manufactures, licenses, supports and sells computer software, consumer electronics and personal computers and services. Microsoft's mission is to enable people and businesses throughout the world to realize their full potential.
---
Tiger Technology designs, markets, and supports world-class innovative storage workflow solutions that maximize capability, performance and value, for rich media and enterprise applications. These markets, which have demanding requirements for workflow flexibility, scalability, reliability and cost-effectiveness, value our field-based expertise in high performance network storage and storage virtualization, and have widely adopted our technologies.
---