Prime Focus Commercials division
revolutionises w

orkflow with Pixit Media
As one of Soho's leading post-production and visual effects facilities, Prime Focus Commercials has been partnering with advertising's finest brand agencies, production companies and directors in London for more than 20 years. The London operation – with sister offices in New York and Mumbai – forms part of Prime Focus' 'global digital pipeline' with creative and technical expertise shared across their network. Projects are delivered collaboratively across the facilities utilising tools that include The Foundry's NUKE, Autodesk's Maya and high-end client attend finishing suites such as Autodesk's Flame and Smoke.
Challenges & Requirements
When Prime Focus Commercials was looking for a storage upgrade, it appeared to face a choice between aggregate performance and dedicated high-bandwidth. Pixit Media's Scale-out NAS AND SAN delivered both.
In July this year, Prime Focus Commercials in the UK were looking for a storage upgrade that would address the various demands of their business. Having considered many of the high-end proprietary systems currently on the market, they chose to install Pixit Media's Scale out NAS and SAN storage solution.
Supplied by VFX specialist reseller Escape Studios, the Pixit Media solution was initially appealing to Prime Focus because of its ability to guarantee performance to all their network clients from a single location.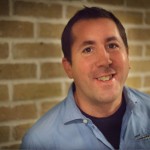 "We had been looking to upgrade our storage infrastructure but hadn't managed to find a solution that we felt fully addressed the demands of our business," says Andrew Condie, Prime Focus' Group Head of Operations in the UK. "Ideally we wanted a system that would enable our commercials department to be more efficient, with little or no downtime. We looked at various options, but what particularly excited us about Pixit Media's Scale out NAS and SAN was the ability to guarantee performance to all our users – including those requiring playback – from a single storage pool."
Key to Prime Focus' requirements was a highly resilient network attached (NAS) storage system enabling the centralisation of assets between creative workstations, without any metadata performance impact such as slow browse times. Alongside this they wanted a facility for real-time playback of raw 2K and HD video sequences directly from the central storage to their Autodesk Smoke and Flame suites. "
"Most of the solutions we looked at could offer either great aggregate performance to sharing NAS clients, or streaming playback performance to high bandwidth users, but very few could do both," explains Condie.
Also needed within the single platform was an integrated high speed near-line area for Smoke and Flame archiving, and a render store offering fast performance at render time without impacting on the network users.
Pixit Media proposed a centralised storage solution based on their own GFS based file system that could deliver the exact performance and capacity specifications Prime Focus required with the added benefit of being able to guarantee performance over the lifetime of the system. The Pixit Media GPFS based file system was underpinned by low cost, entry level servers and storage arrays from IBM to form a number of storage modules tied together and connected with Pixit Media's 10-Gigabit Lossless Ethernet switch to provide a scalable, high speed storage area network. The flexibility of the file system and networking provided Prime Focus with nearly 5GB/s of aggregate storage performance and 340TB of capacity, incorporating three storage pools for NAS, real-time and archive, presented as a single file system name space.
The render farm, located in a different building to the core of the Pixit Media Scale Out Nas and SAN solution, was accelerated by placing a Pixit Media Gateway Node locally. The Gateway Node connected back to the main infrastructure via dedicated long range 10-Gigabit fibre links and is capable of sustaining storage performance of over 2.4GB/s to the render farm. Render machines and client workstations were able to connect to the Pixit Media Scale Out NAS and San solution through Prime Focus' existing 1Gb network switch using standard protocols such as NFS, Active Directory, authenticated CIFS and FTP via load balanced 12 x 1Gb links.
Benefits
"For our customers in deadline driven media environments, predictability is key," says Ben Leaver, Founder and Director of Pixit Media. "Where we differ from the traditional model is that we aren't just interested in the storage performance, we take the same approach to the network and balance the performance throughout. Using a file system that doesn't fragment in conjunction with lossless networking, we are able to guarantee performance end-to-end, which enhances our customers' ability to deliver."
The Pixit Media Scale Out Nas and SAN architecture is also built upon commodity based hardware components, offering a platform that is genuinely scalable and dramatically reduces the high cost of ownership typically associated with high-end storage technology, a benefit not lost on Prime Focus; "Our main goal was to be able to share project data and assets efficiently throughout the facility," says Andrew Condie, "but flexibility and the open nature of the platform were also tremendously appealing in that the system can easily expand to meet our growing needs"
Following the recent install, Prime Focus is now capable of playing up to four streams of uncompressed 2K video sequences directly from the central storage without ever dropping a frame.  Additionally, no single element within the system has the ability to 'steal' performance from another, ensuring independent scalability within the context of a single, easy to manage platform.
"Ultimately this storage upgrade was about improving the operational efficiency of the commercials department and keeping us competitive" says Andrew Condie. "We are delighted with the impact the Pixit Media system has had on our workflow, and our ability to provide our clients with the highest quality results."